Shopping Cart
Your Cart is Empty
Thank you for your business!
You should be receiving an order confirmation from Paypal shortly.
Exit Shopping Cart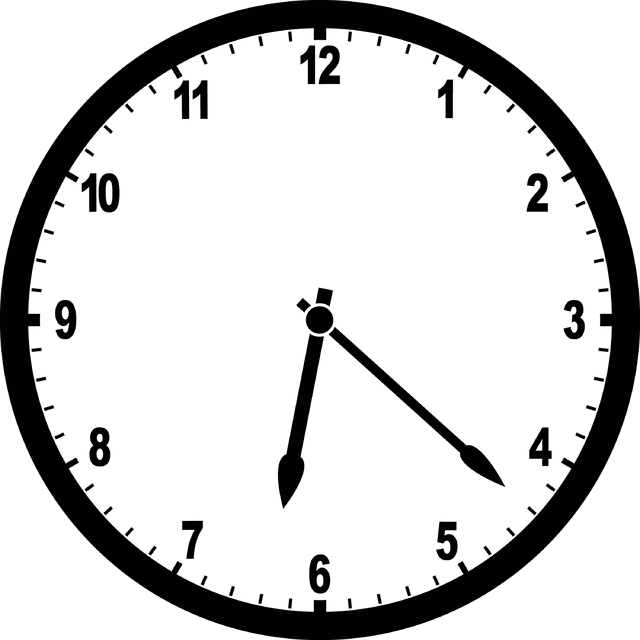 It was a Thursday morning in June, 2013 and I didn't have to be up until 8am. I did however, have my alarm set for 7:30. But for no reason at all, I am awakened and glancing at the clock on my phone I see it's only 6:22… "I'm going back to sleep," I thought. Sadly, I could not! Try as I may, there was no more rest that morning. So I got up and began my morning routine. The same thing happened again on Friday morning. "What is going on with me??? I want to sleep and today I can sleep till 9!!" But no! I'm awakened at exactly 6:22 (for no apparent reason) and I absolutely could not go back to sleep.
Friday night upon retiring for the evening, I set NO alarm! Tomorrow is Saturday and I am off work! I already have my message for Sunday and have been praying and preparing for it all week so I didn't sense a need to rise early to study. Finally, I will get to sleep in ONE day this week. Yay!! Not so fast!! Saturday morning, at exactly 6:22 I am again awakened from a deep sleep and I shot up in bed as if something or someone had jarred me and shaken my whole bed.. Once again, I could not fall back asleep and of course now my mind is racing….what could possibly be going on with me?
Why am I waking up so early? On the other two occasions there had been no inclination or calling to prayer. No heaviness, nothing. I did pray, and read the Bible….but heard nothing specific. Saturday was different. There was a presence in the room, God's presence and I began weeping. I asked God did He want to talk to me…was He trying to tell me something? And this time I heard His voice, "I want to talk to you about the coming days and the end times".
Ok, I thought. I grabbed my Bible and my prayer notes and went to my knees. But Holy Spirit said look at the calendar. "What?" I thought. "Why?" "Look at the calendar?" Which month? Day? And with those thoughts I heard the voice of the Spirit say, "Today….do you know today's date?" So I went to the kitchen to view the calendar and today's date was the 22nd. June 22nd….6/22. I was more than eager to hear anything and everything He had to tell me and so I sat in silence and listened. Nothing! He said nothing more to me; at least not in my spirit. I did hear Bro Hagin's voice in my head saying "God speaks to us through His Word"…so naturally, I got my Bible and for no reason (other than the prompting of Holy Spirit) started searching the scriptures.
Finally, it came to me that perhaps there was something significant to 6:22. So I started digging. With each scripture I read God spoke a word to me concerning the coming days/times. A "word" for the believer in the last days. I did share this with my church in a series of messages over the next 6-8 weeks but no one else. Until now. Today in prayer the Lord prompted me to share these words with anyone that will take the time to read it. He wants to minister to many others these words of advice, direction, correction, and comfort for the times that we are now facing and the days ahead.
Click the link below for a brief outline and bullet points of many things the Lord spoke to my heart. If any of it bears witness to your spirit, I would encourage you to study more and dig into the Word of God for more revelation. Take the time to read the entire context of each of the 6:22 verses below and get a better picture/understanding of what God is saying to us! It is my prayer that you are blessed by my sharing this experience.
March 10, 2018




On more than one occasion has God spoken to me through numbers. This morning in my prayer and devotion time, He did it again. I kept hearing 96 in my spirit! Immediately I was drawn to Psalm 96




But I could not, would not stop there! Take a look at all I discovered in my quest to know what exactly God is saying to me (us) today! I trust as you read and study this....you too will hear the voice of God clearly for YOU! The Word speaks!!

(click the link above for more)




Psalm 96 (MEV)

1 O sing unto the Lord a new song;

sing unto the Lord, all the earth!




2 Sing unto the Lord, bless His name;

declare His salvation from day to day

.

3 Proclaim His glory among the nations,

His wonders among all peoples.




4 For the Lord is great, and greatly to be praised;

He is to be feared above all gods.




5 For all the gods of the nations are worthless,

but the Lord made the heavens.




6 Honor and majesty are before Him;

strength and beauty are in His sanctuary.




7 Give unto the Lord, O families of the people,

give unto the Lord glory and strength.




8 Give unto the Lord the glory due His name;

bring an offering, and come into His courts.




9 Worship the Lord in the beauty of holiness;

tremble before Him, all the earth.




10 Say among the nations, "The Lord reigns!

Indeed, the world is established; it shall not be moved;

He shall judge the peoples righteously."




11 Let the heavens rejoice, and let the earth be glad;

let the sea roar, and all that fills it;




12 let the field be joyful, and all that is in it;

then all the trees of the forests shall rejoice




13 before the Lord, for He comes,

for He comes to judge the earth.

He shall judge the world with righteousness

and the peoples with His faithfulness.

0

/